Experience the extraordinary
Housed in a heritage-listed powerhouse, Higher Ground is an all-day dining destination located in the heart of Melbourne's CBD. Six connected levels wrap around the perimeter of the original brick building to create a suite of intimate tiered platforms. An evocative, inventive, and highly curated menu offers guests the very best that Melbourne has to offer.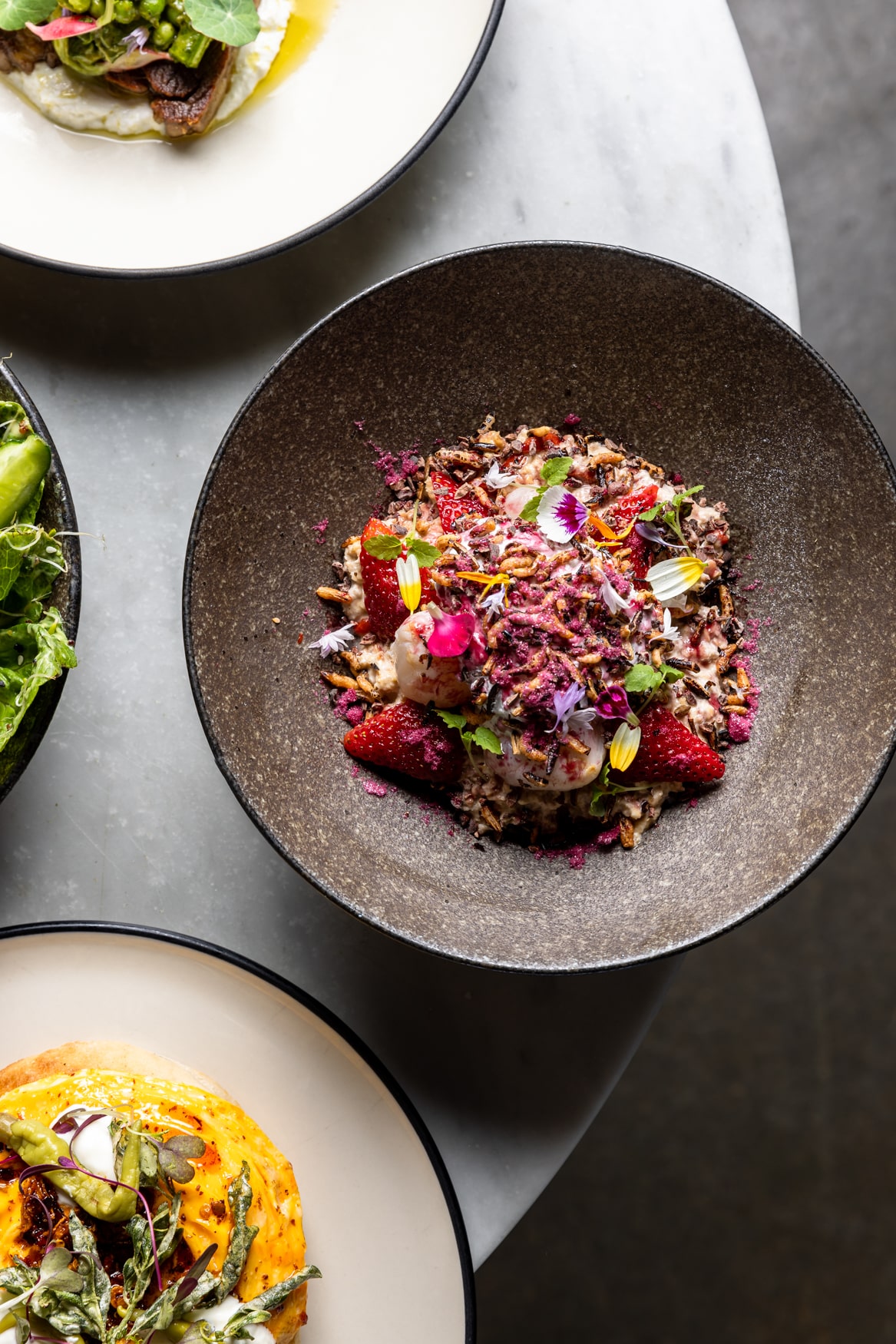 EAT
Higher Ground is an all-day dining destination welcoming guests from morning through to late afternoon and offers a unique and refined blend of a café and restaurant.
Start the day with their fiery Chilli Scrambled Eggs or Avocado Pretzel, an elevated rendition of the classic avocado toast. End your meal on a sweet note with the signature Blueberry and Ricotta Hotcakes — light, fluffy and adored for a reason. 
The dining room ceilings are 15 metres high and the space floods with natural light during the day. The upstairs level – which comes with its own barista station – is an unhurried lounge to read, work or eat a meal in.
VIEW MENU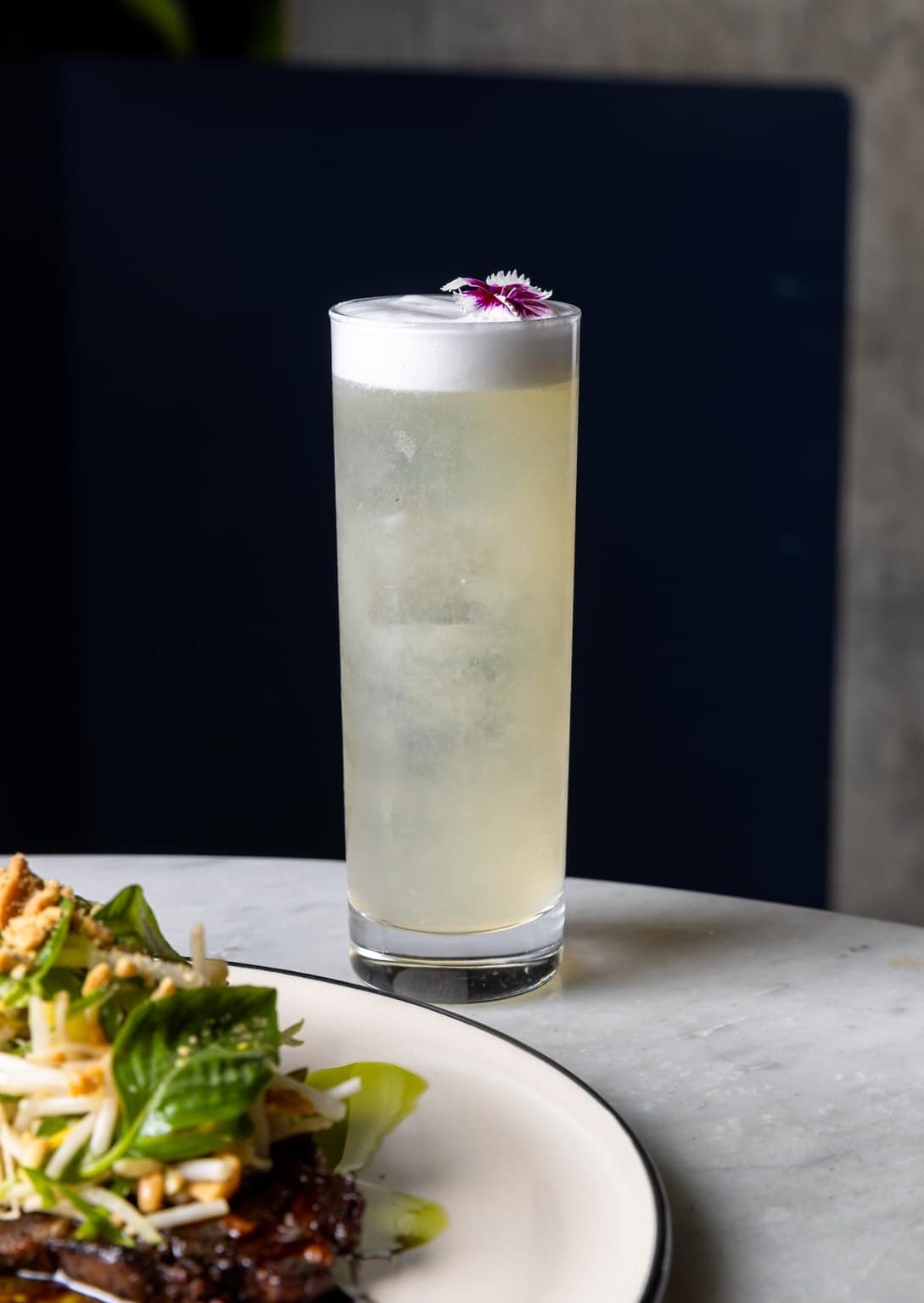 DRINK
The long stainless-steel bar brews a range of coffee, speciality teas and curated cocktails.
Enjoy their custom blend of specialty espresso — the ethically sourced beans are grinded to perfection and are exclusive to Darling Group venues. Quality coffee is a main focal point of the Higher Ground experience, so much so that it necessitates a separate coffee menu — including a barista's breakfast tasting board of Five Senses coffee and several pour-over and batch brew options.
The wine list is short but sweet, featuring only the finest range of local and imported producers.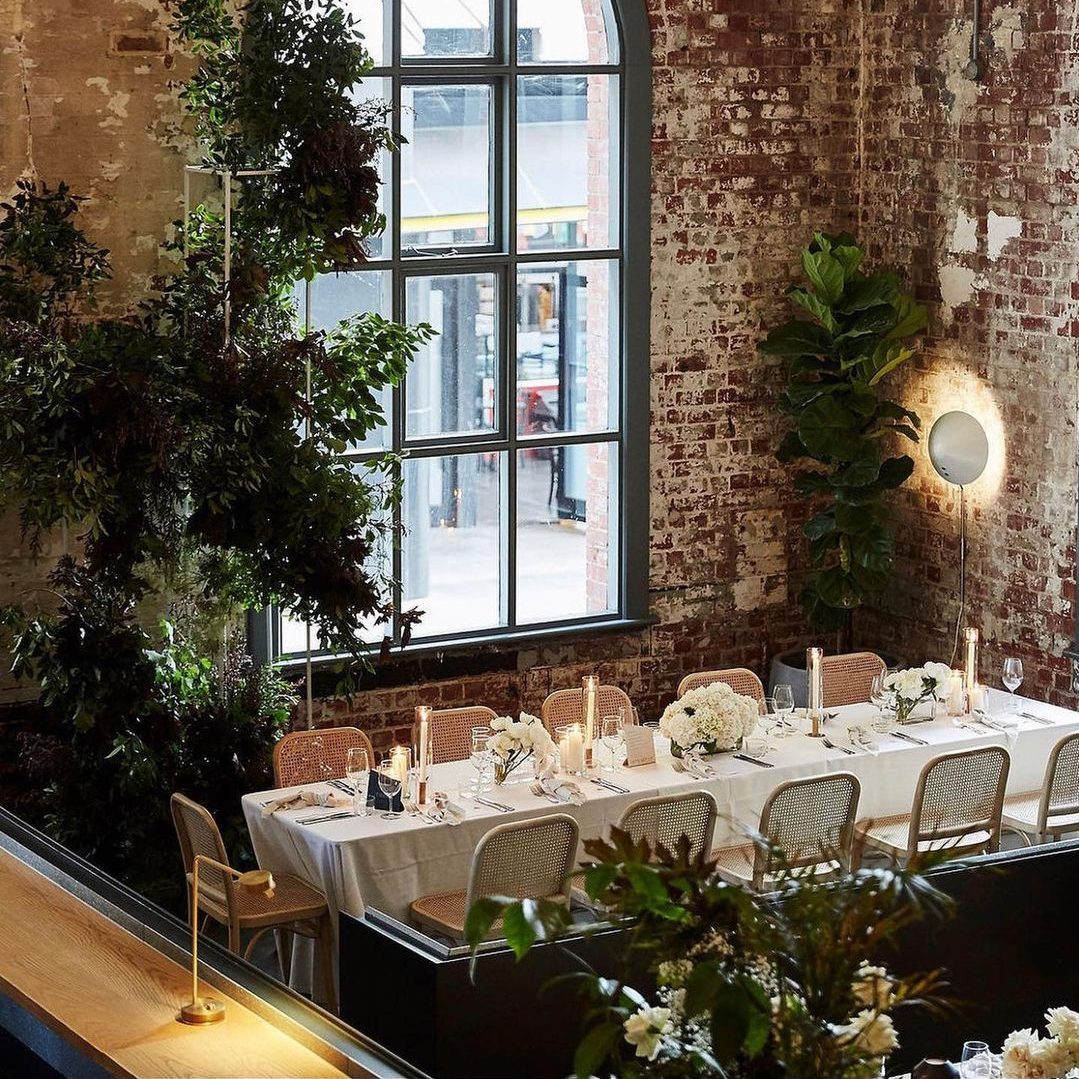 EVENTS
With a 15-metre-high ceiling, luxury furniture and lush greenery, it's no wonder that Higher Ground is one of Melbourne's most sought-after event spaces.
The heritage-listed venue is located in the heart of the CBD and features six connected levels that creates a suite of intimate tiered platforms, allowing for the flexibility to host up to 300 guests as a cocktail or 120 guests as a sit-down event.
MORE INFORMATION
Sign-up to our newsletter