Experience the extraordinary
Housed in a heritage-listed powerhouse, Higher Ground is an all-day dining destination located in the heart of Melbourne's CBD. Six connected levels wrap around the perimeter of the original brick building to create a suite of intimate tiered platforms. An evocative, inventive, and highly curated menu offers guests the very best that Melbourne has to offer.
EAT
Higher Ground is an all-day dining destination welcoming guests from morning through to evening offering a unique and refined blend of a cafe and restaurant.
Start the day with Chilli Scrambled Eggs or opt for our signature fluffy Ricotta Hotcakes. As the sun sets, explore our Higher Ground Nights menu and feast on the likes of  Fried Chicken with caviar and Swordfish with pine mushrooms coated in luscious seaweed butter sauce.
VIEW MENUS
DRINK
The long stainless-steel bar brews a range of coffee, speciality teas and curated cocktails. Enjoy their custom blend of specialty espresso – the ethically sourced beans are grinded to perfection and are only exclusively available at Darling Group venues. The wine list is short but sweet, featuring only the finest range of local and imported producers. 
VIEW OUR MENU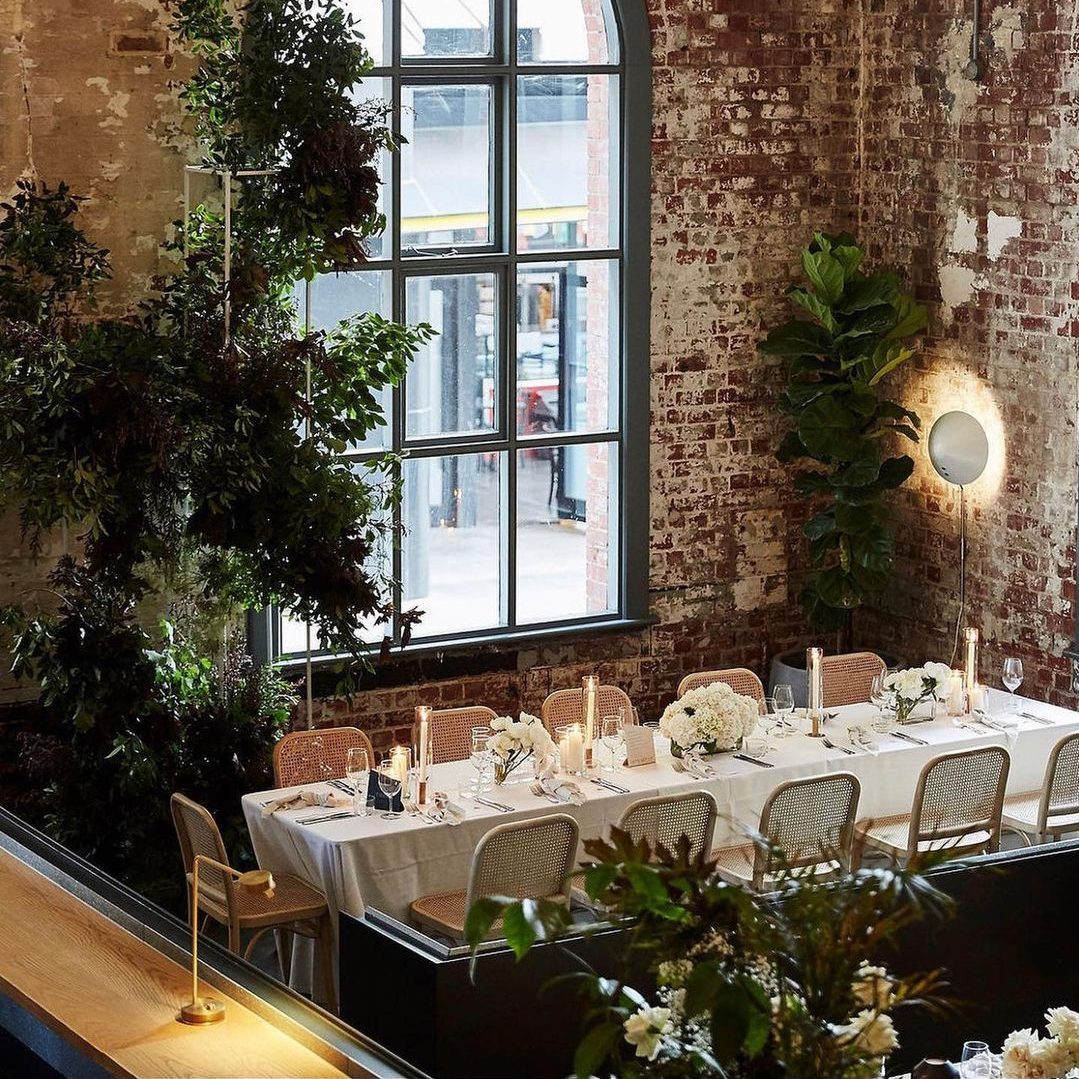 EVENTS
With a 15-metre-high ceiling, luxury furniture and lush greenery, it's no wonder that Higher Ground is one of Melbourne's most sought-after event spaces.
The heritage-listed venue is located in the heart of the CBD and features six connected levels that creates a suite of intimate tiered platforms, allowing for the flexibility to host up to 300 guests as a cocktail or 120 guests as a sit-down.
VIEW OUR MENU
Sign-up to our newsletter